The Infamous Moto-Penis
---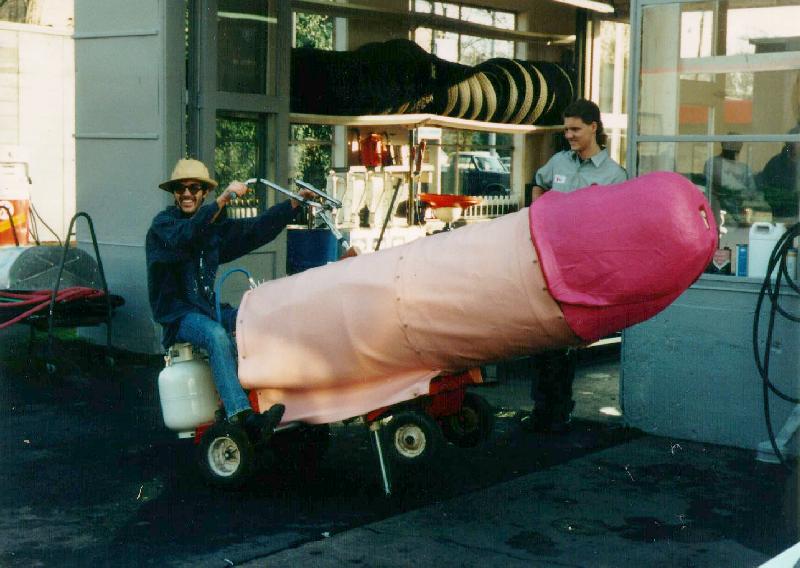 This is the one and only Moto-Penis (AKA DilDozer) created by Yours Truly,
with help from Bill Dunaway, for the well known and popular band
The Cherry Poppin' Daddies. We did the mechanicals, Gil's Seatcovers
did the skin, and the Daddies sculpted the glans.
The Moto-Penis uses a starter motor from a Ford 292 to get from place to place,
and erectile and ejaculatory functions are powered by compressed air.
---


A view of the cockpit.
---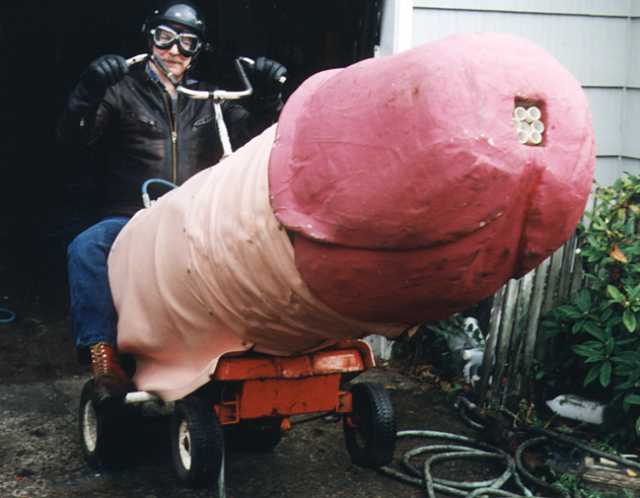 This past winter (1995-96) the Moto-Penis came back for a tune-up,
somewhat battered and bruised but still virile. That's me at the controls.
(Photo by Dan Schmid)
---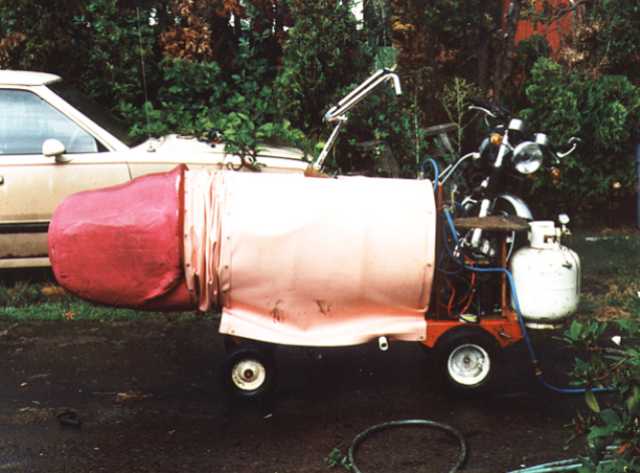 The Moto-Penis in a flaccid state.
---
Back to John's Homepage
Send comments to John Kohnen, jkohnen@boat-links.com
---